How to install ArchLinux - Step by Step manual + archiso - Creating custom Arch Linux ISO
If you think Arch Linux is hard to install, I may agree but there is planty of documentation and manuals.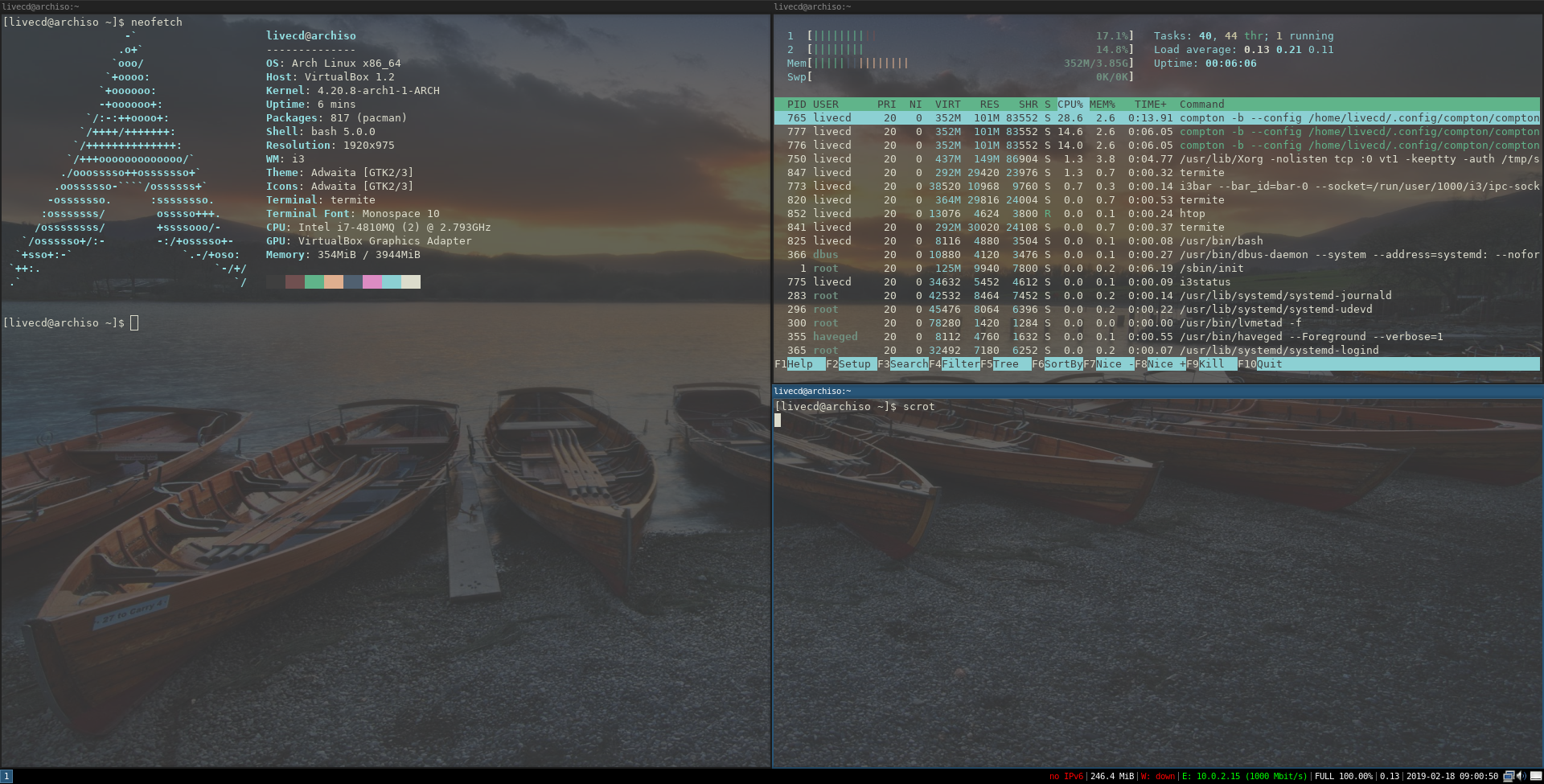 I started playing around with Arch Linux in May 2018. It was not easy to create the custom Arch Linux ISO image that time but right now, maybe I am bit smarter because I did it.
Detailed documentation and config files can be found at bitbucket.org in my-arch project, that I created. Project covers installation of ArchLinux, basic customization of i3wm and manual how to generate Livecd ISO image. The project is live and the documentation is still updated.